Bess of Besserina
Bessie Zinz shares her artisan home & farm on her website, Besserina.  She lives a simple, creative lifestyle and loves to share it with others through art, farming and creative workshops. She began Besserina's Heirloom Pumpkin Patch in 2018 and loves getting her hands dirty in the field with her 5 children by her side.   She's exhibited at the Country Living Fairs, dozens of local pop up's and loves gathering inspiring women at A Day In The Country.  In Bess's space this fall you'll find her 1963 Airstream over flowed with pillows, bags, original art, farm products & of course, pumpkins! Read more about her in the Spring 2020 Issue of Where Women Create.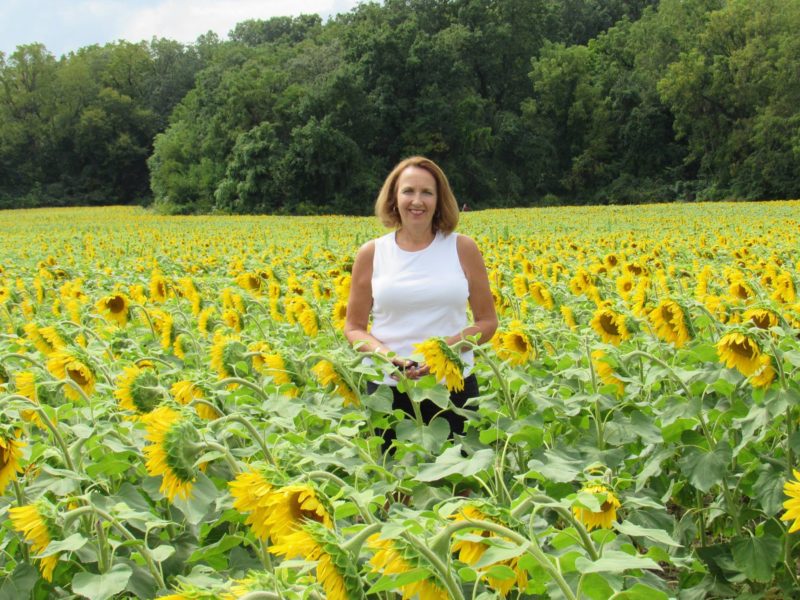 Deb of Lakes Girl Vintage
Deb has been buying and selling vintage for over 30 years.  She lives in a tiny 1924 lakefront cottage with her husband of 26 years, Lane.  She loves babysitting the family kids and dogs. She is always on the hunt for cool vintage finds of about any kind, but some of her favorites tend to lean towards linens (especially doilies & tablecloths)  jewelry, kitschy items, Christmas and small furniture. 
You really never know what you might find in her booth.  You can see part of her large vintage tablecloth collection in the dining hall at A Day In The Country.